Click HERE for upcoming training in November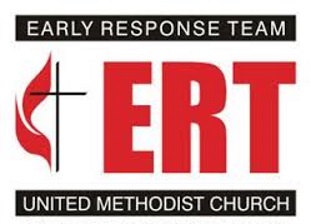 The Early Response Team was developed to help organize and train people to be prepared to assist when a disaster such as a hurricane, tornado, or flood struck. Several members of St Matthew's joined this early effort and received
training to prepare them for providing relief to disaster victims. Our existing program is designed for trained second responders to local and national fire/rescue in the event of disasters.  A trailer was purchased and outfitted by the Conference to provide a means for this team to carry the tools and support equipment needed to be self-sufficient at a disaster site.
The ERT is activated and deployed when a disaster happens. Follow-up assistance in ravaged areas is often provided by

United Methodist Volunteers in Missions (UMVIM) teams.
History of St. Matthew's Early Response Efforts
Staten Island Mission Trip December 2012
November
2004, Mission to Arcadia, Florida following Hurricane Andrew
Report to the Conference
Photo report

Hurricane Katrina Relief Log

St. Matthew's is involved directly or indirectly in various efforts
to help victims of Hurricane Katrina.  Read September 2005
reports of providing aid – reports from Bowie and on the scene in
Mississippi.