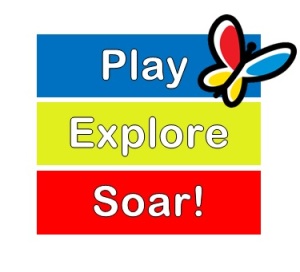 Welcome to St. Matthew's Early EducationCenter! This fall marks the opening of our 50th year of preschool and kindergarten and our 26th year providing year-round child care. It has been our honor to serve two generations of young children in this amazingly diverse and dynamic town!
In the last five decades we have learned that educating and caring for young people begins with a CONNECTION! Our loving STAFF connects with our students and families by creating a warm and nurturing environment where young children can play freely, explore safely and soar off to elementary school success! Dedication and experience distinguishes our teachers — the average length of time our teachers have been here is 8 years, but many have been here 13 to 26 years. That kind of expertise is priceless!
With so many years behind us, it would be easy to rest on our longevity, but that is not the St. Matthew's way. In the last five years, we have replaced or created new curricula at each age level, remodeled our classrooms and expanded Playschool for two-year-olds. Our staff models the concept of lifelong learning through participation in the Maryland Child Care Credentialing program and we recently became ACCREDITED through MSDE.  
Time has also taught us that the best philosophical approach to educating preschoolers is the idea that PLAY is the work of young children. Through play, children hone their skills of communication & language, coordination, creativity, problem solving, planning, self-confidence, and socialization. Teachers guide students and encourage them with an intentional selection of activities and individualized attention. In this safe and encouraging atmosphere, our students feel free to EXPLORE their curiosity so that ultimately, they SOAR as students and friends!
PLAY…EXPLORE…SOAR
The St. Matthew's Way!
 St. Matthew's EEC is ACCREDITED and licensed by the Maryland State Department of Education.
We invite you to visit our program!
Contact Us:
Phone: (301) 464-1813
Leah Tipton, Director of Early Education Center – directoreec@gmail.com
Christin Vare, Assistant Director – christinvare@gmail.com
Ashley Cox, EEC Business Manager – eecbilling@gmail.com