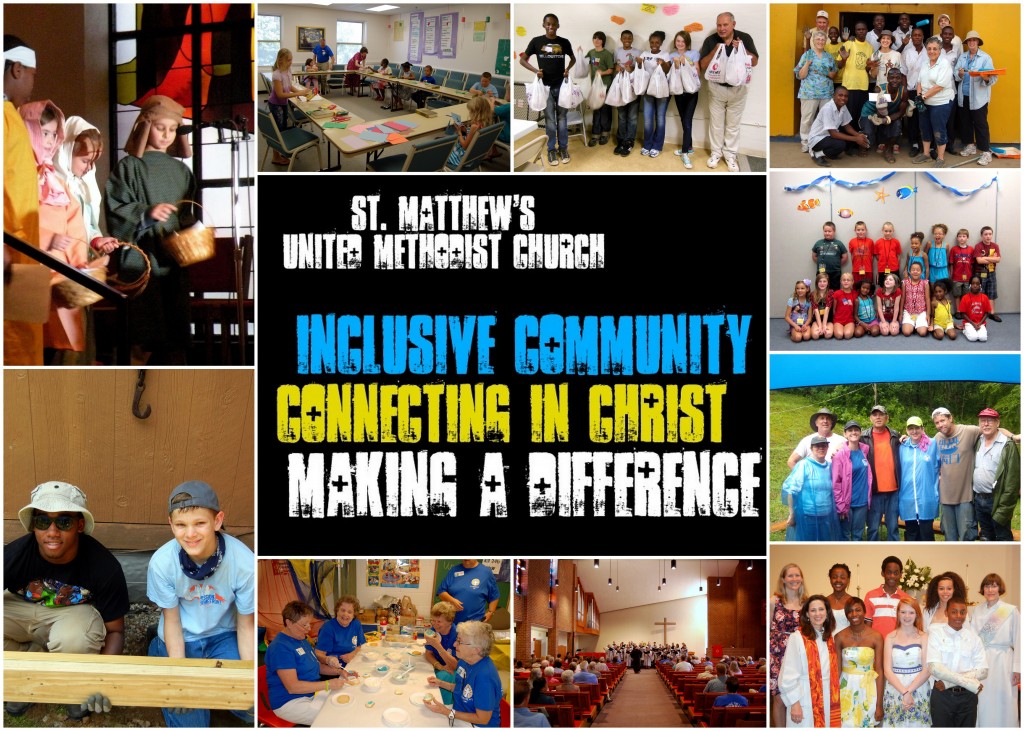 Inclusive Community. Connecting in Christ. Making a Difference.
Here at St. Matthew's, we strive every day to live out these words. Whether you join us for worship on Sunday morning, for fellowship or a learning group throughout the week, or on various mission projects throughout the year we are excited to have you with us.
All are welcome at St. Matthew's. Everyone is invited to join in worship, education, fellowship and mission opportunities.  Come just as you are to share in prayer and praise. We are a vibrant, loving congregation dedicated to making the world a better place and sharing the love of Christ with all of God's children. No matter who you are, where you came from, or where you are going, there is a place for you here and we hope you will join us!