The Missions Team is coordinating this new monthly mission opportunity, which takes plac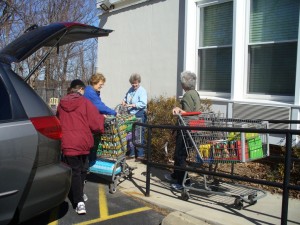 e on the morning of the second Saturday of each month.  We might assemble UMCOR kits, do yard work for a senior, clean up a park, help at a soup kitchen, … whatever! The goal is to have activities in which everyone can participate. Young, not-so-young, male, female, and even non-church members are welcome!
Our 2nd Saturday Serve events will last two to three hours, and some of them will be drop-in events.  Most people should be able to find an event or two in which they are interested.
For our latest list of 2nd Saturday Serve events, go here.
Second Saturday Serve Photos
Photos of our Second Saturday Serve events can be seen on our Facebook page.