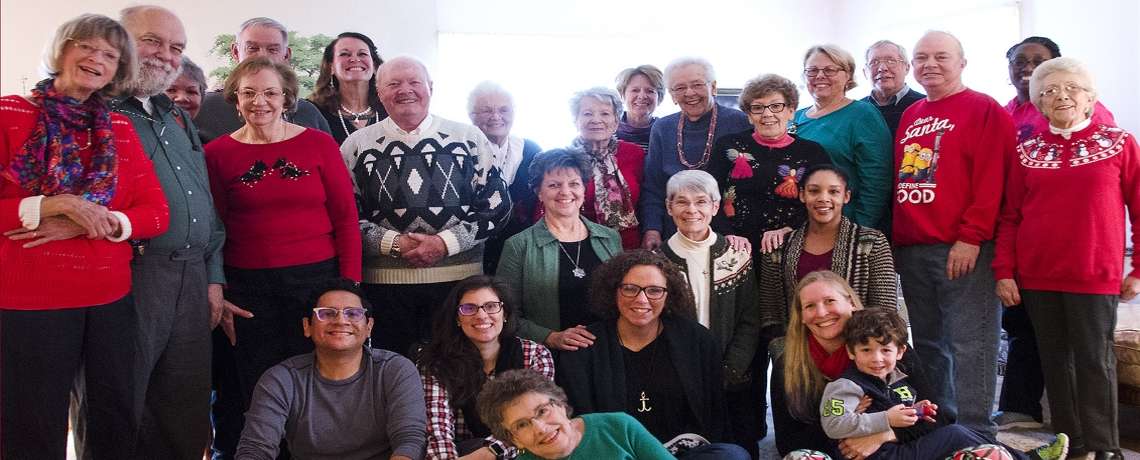 The Angel Gang  started meeting on March 18, 1997, with only a handful of members. The group meets every Tuesday and has grown to approximately 20 angels. Our family of angels tries to help our pastors to minister to others.
We help people in numerous ways. We gather names from our prayer list in the parish notes each week. People come to us with a variety of needs. Some have a recent diagnosis that has unsettled them, while others come asking for our help with a family member or friend.
We have a messenger in the group who delivers Angel Bags to people. These bags give spiritual encouragement and hope for healing. We sometimes give Angel Bears that have been know to pop up in beds of patients who are spending time in the Intensive Care Unit.
This is not a group that dwells on sadness. We laugh all the time, eat together, and pray for each other as well as for people whose names have been given to us. There is no such thing as a small life-issue. We welcome all of them, knowing that with God all things are possible.
Come join us! We meet each Tuesday at 11:00 a.m. in Room 126 of the Wesley Wing. Prayer is something that comes from the heart and is a gift God has given us to use. May God bless you for your constant support and prayer.
-The Angel Gang