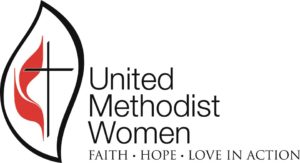 The United Methodist Women is the largest denominational faith organization for women with approximately 800,000 members whose mission is fostering spiritual growth, developing leaders, and advocating for justice. The United Methodist Women provides annual scholarships for local qualifying students in the St. Matthew's Early Education Center and supports a variety of local and conference missions. For additional information, contact us at umw@stmatthews-bowie.org.
Click here to view a United Methodist Women's video on YouTube
The Purpose of United Methodist Women
The organized unit of United Methodist Women shall be a community of women whose purpose is:
To know God and to experience freedom as whole persons through Jesus Christ,
To develop a creative supportive fellowship,
To expand concepts of mission through participation in the global ministries of the church.
2017-2018 Events
All activities are held at the church, unless listed otherwise. Additional events and details are announced in church publications.
2017

July 28-30
Mission u @ Bethesda Marriott
Sept 9
Fellowship Tea
Nov 4
Craft Show
Nov/Dec
Thanksgiving/Christmas Families
(food collection/gift purchases using Advent offering)

2018

Jan 6*
Epiphany Brunch/Induction of United Methodist Women Officers
Wednesdays in Feb/Mar
Lenten Suppers
March 24*
Lenten Brunch
United Methodist Women Circles
The following units or Circles, in which Christian fellowship is nurtured and Bible-based study material is discussed, meet monthly.
Circles
(Additional circles are formed as interest and needs dictate.)
Agape
Meets the first Thursday of the month at 9:30 AM
in the church parlor
Leader:  Jane Anderson
Evening
Meets the second Monday of the month at 7:30 PM
in members' homes or the church parlor
Leaders:  Pattie Klein, Pam Hyland
Koinonia*
Meets the third Monday of the month at 7:00 PM in the church parlor Leaders: Mary McClurg, Lisa Klein
Martha*
Meets the second Friday of the month at 9:30 AM in the church parlor Leader: Abby Dunne
Susanna Wesley
Meets the third Wednesday of the month at 7:00 PM in members' homes Leader Pat Bond
*  Babysitting is provided
2017 United Methodist Women's Officers
| | |
| --- | --- |
| President | Linda Cooper |
| Vice President | Linda Harbaugh |
| Secretary | Abby Dunne |
| Treasurer | Maysen Gore Duran |
| Membership Nurture & Outreach | Becky Puffenbarger |
| Spiritual Growth | Abby Ilumoka |
| Communications | Lorri Meadows |
| Nominations Chair | Jody Rudd |
| Kitchen Coordinator | Marty Bridgewater |
| Member-at-Large | Mary Lou Billings |
| Member-at-Large | Pattie Klein |
| Member-at-Large | Gerri Dayes |
| Member-at-Large | Christin Vare |