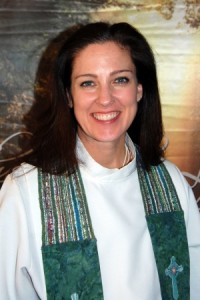 Join Rev. Ginger for a Pastor's Coffee on Sunday, February 16, 9:45 – 10:45 a.m.  This event, provided both for newcomers to St. Matthew'
s as well as for anyone else who is interested, will be an opportunity for you to learn about our United Methodist heritage, how God is working in and through the people of St. Matthew's, and how you can participate in our vision to be an inclusive community, connecting in Christ, and making a difference in the world by taking the next step along the path as a follower of Jesus Christ.
At the Pastor's Coffee you will be invited to sign up for a six-week course on discipleship in the Wesleyan tradition that will be held on Tuesday evenings, 7:00 – 8:30 p.m. in the Parlor.  This is our Exploring Covenant (New Members) Class.  Course participant workbooks will be available for $10 and the first Tuesday class will begin on March 4, 2014.