Lent 2018 — Preparing for Easter
Lent is arriving early this year with Ash Wednesday happening on February 14. The sermon series will be focusing on the Last Supper, a very significant "Dinner Party". The worship events and schedules will be familiar … and different:
Shrove Tuesday (February 13): Pancake Supper (see more details below)
Ash Wednesday (February 14): The Pastoral staff will provide ashes to the EEC parents in the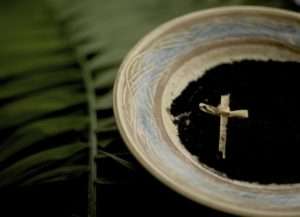 morning and at noon. Feel free to join in. At noon, there will be an Ash Wednesday service, and at 7 p.m. there will be the formal Ash Wednesday service.
Weekly Wednesday offerings: The Spiritual Practices sessions were well received last year, and are back.
• 12:15 p.m.: Noontime Prayer service
• 6 p.m.: Soup and Salad
• 6:45 p.m.: Spiritual Practices
• 7:30 p.m.: Simple Prayer Service
Sundays: Communion will be celebrated each week.
• Adult Sunday School: Jim Wiedman will be on hiatus for Lent. Sundays, February 18 to
March 25, join Linda Mosakowski for six sessions exploring the joy of preparing to celebrate Easter. This class will meet at 9:45 in Room 126.
• March 4: Join the Chancel Choir and Pastoral Staff for a celebration of the Office Compline (Night Prayer) service at 7 p.m. The service of hymns, psalms, scriptures, and prayers will last 30-40 minutes. There will be much music and no preaching. [We are giving up preaching for the Sunday
evenings in Lent.]
Holy Week:


• Saturday, March 24: Begin a day early with the children's egg hunt
• Palm Sunday (March 25): We will lead into the 11 a.m. service with a Prayer Walk/Procession from Free State Mall to St. Matthew's, weather permitting.
• Maundy Thursday (March 29): 7 p.m. service
• Good Friday (March 30): 12:15 and 7 p.m. services
• Easter (April 1): 6:30, 8:30, and 11 a.m. joyful celebrations.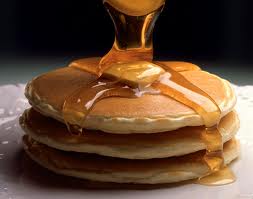 Shrove Tuesday Pancake Dinner – February 13, 5-7 p.m.
Our youth leaders will be preparing a delicious meal and our youth will be serving. All proceeds go towards the youth summer mission trips. Tickets will be on sale beginning February 4 between services.
Our Building and the 2018 Lenten Financial Fast
Greetings in the name of our Lord and Savior, Jesus Christ. Lent, when we celebrate and honor the sacrifices that our savior, Jesus Christ, made for us, begins on February 14 this year. We thank you and your family for all the love and support you continue to bestow on our congregation. Over the
years, our church facilities were constructed in four phases. The first three were financed by fund-raising and short-term mortgages. However, the Wesley Wing, which accommodates the educational and social requirements of our members and our Early Education Center, was financed by a long-term mortgage of $2,348,000. With your prayers and financial support, this mortgage has been reduced to about $1,302,000. Part of this reduction is the $22,000 you donated as part of the 2017 Lenten Financial Fast. Scripture tells us in Romans 13:8, "Let no debt remain outstanding except the continuing debt to love one another, for whoever loves others has fulfilled the law." One such love is that which we show to the children of St. Matthew's. Working closely with them in Youth Fellowship and other activities gives us hope that our church's future is bright. Our children are well-behaved, they know the Lord, and practice what they learn from the scriptures in their daily lives. Why bring up the kids you ask? Well, with the rising costs of education and other obstacles they may face in their adult years, we can show them our love by ensuring that the burden of a mortgage is not
passed on to them. We pray that God opens the heavens, the storehouse of his bounty to send blessings on you and your house, and you, in turn, will continue to bless his work here on Earth. Everyone is encouraged to prayerfully participate in this year's 40-Day Lenten Financial Fast — spend the next 40 days fasting and praying, believing that you will receive whatever you ask for in prayer to God. Set a daily financial fasting goal for yourself,
for example, $5. For these 40 days, consider giving up a small item, whether a cup of coffee at Starbucks, a movie, or perhaps that foot-long meat
monster at Subway. Consider packing a lunch instead of stopping for fast food. The value of whatever you choose to forgo could then count toward your fasting goal. Bring your 40-Day Lenten Fast gifts on Easter Sunday and place them in the special offering plate during Communion. Every
single dollar donated will be included with the May 2018 mortgage payment. Some of you may be moved to make even larger contributions toward the mortgage. Please feel free to do so. Every contribution is welcome. Thank you, and may God richly bless you.
The Finance Committee