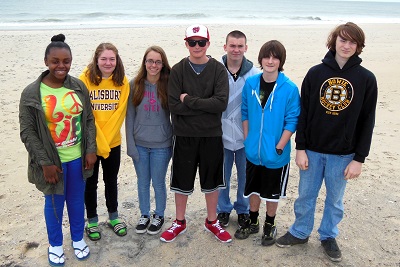 Quinceañeras.  Bar Mitzvahs.  Bat Mitzvahs.  These are all "Coming of Age" events in a young person's life that brings their faith community or culture together to celebrate their milestone as they cross the bridge from child to young adult.
In our faith tradition, Confirmation is the moment where a child accepts for themselves the promises that were made by their parents and godparents on their baptismal days.  What a joyous and momentous occasion to celebrate this step on their faith journey with them!
We invite you, the congregation of St. Matthew's and those who will be receiving the Confirmands into covenant as professing members of the church, to join us on June 1 in a Coming of Age celebration.  We will have a potluck dinner at 6pm in Fellowship Hall, followed by testimony from our Confirmands as to why they are taking this next step.  We hope you will come celebrate with us and honor our Confirmands as we prepare to receive them as professing members of the Body of Christ into membership on June 2.
In addition, we invite all past Confirmands and their mentors to take the opportunity to reconnect with each other and invite one another to attend the potluck.  This is a great time for all those who have traveled on a faith journey together to spend time with each other again!