You can see the results of the survey here   st matts results report-news_release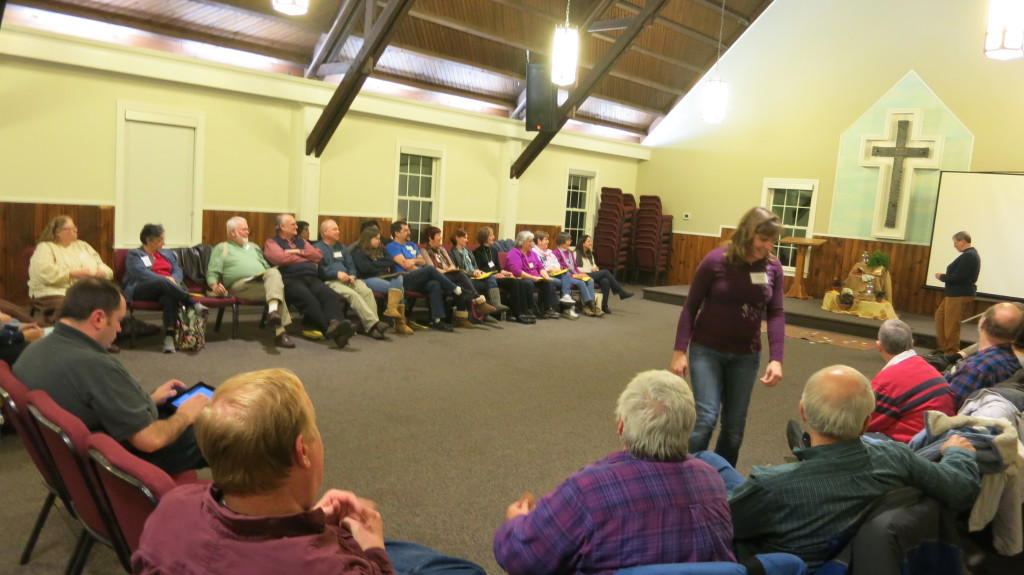 About 40 St. Matthew's members attended a weekend retreat where we can grow in faith and be inspired to maximize  our missions and relationships.   The retreat was held at Sandy Cove Retreat Center (www.sandycove.org) in Northeast, Maryland.
We shared in worship sessions and learning with and about each other.  Some of the fun activities were playing "Guess the human machines" and guessing what unique personal object represented the individual.
We were led in the review of the "Readiness 360" survey, an online survey that we use to measure our church's potential and directions we can go, by Rev. Christopher D. Owens, from the Annapolis district of the Baltimore-Washington Conference.  This survey was filled out by a large portion of our congregation giving them a chance to provide input about our church from their vantage point. The resulting report provides feedback to the leadership and congregation about our current capacity to bear fruit and multiply. In this dynamic era,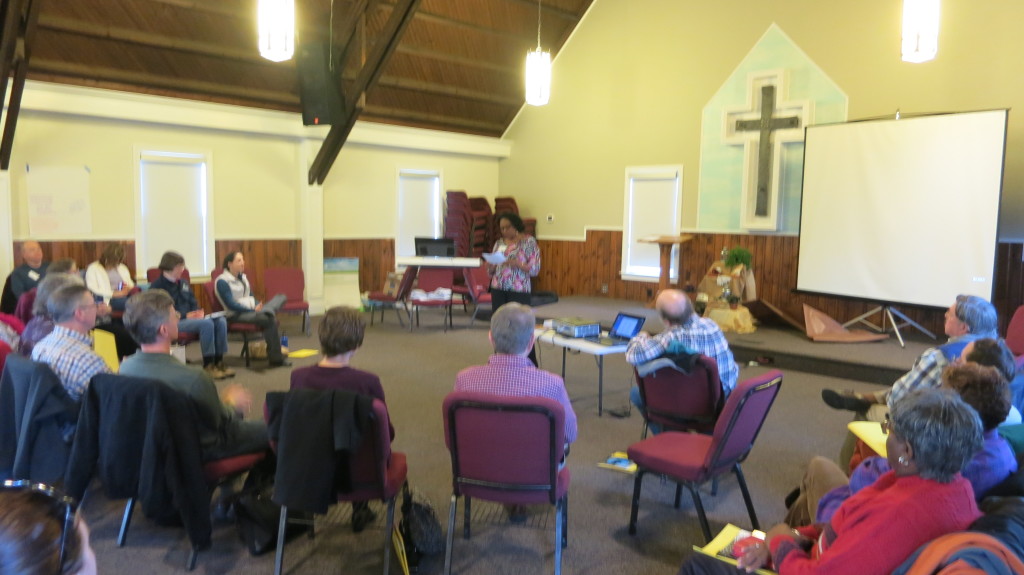 churches need nimble leadership and cultural readiness in order to maximize their impact and blessing on the world as followers of Jesus Christ. We need to multiply ministry. Readiness 360 embodies the belief that the most fruitful church multiplication efforts come from healthy congregations with strong leadership, spiritual intensity, dynamic relationships, missional alignment and cultural openness. "Readiness 360" measures these four main aspects our congregation to give useful feedback when thinking about creating new initiatives in the church with a wide variety of approaches. Rev. Owens helped us analyze our congregations answers and see how we can use these in developing and implementing strategies to improve our congregation's impact.
You can see the results of the survey here   st matts results report-news_release