Wednesday Evenings, Blue Christmas
In addition to the Sunday services, a short worship service will be held on Wednesday evenings during Advent.  These begin at 7pm and last half an hour.
The Wednesday service on December 19 will be the "Blue Christmas" service – it is the Wednesday closest to the Winter Solstice, the day with the least light and the longest darkness.  This service acknowledges that, for many, the holidays are not "jolly" and it can be difficult to feel "merry" at Christmas.  The Blue Christmas worship provides a space to bring our struggles into sacred space and be met with a word of grace with the Word of God.  Our service will include prayer, song, scripture, reflection, candles and, if desired, anointing with oil for healing.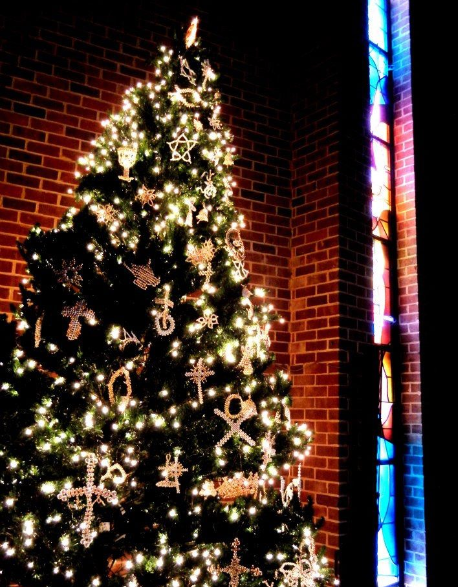 Christmas Eve
Christmas Eve services are set for 6:30, 8:30, and 11:00pm.
The 6:30 service is our Family Service and will include children in presenting characters of the nativity as the story is told and carols are sung.
The 8:30 service is our traditional Christmas Eve service, including Holy Communion and music of our Chancel Choir.
The 11:00 service is offered as an alternative, simpler, more intimate service, including Communion, carols, special music, and lots of candlelight.
New Year's Eve
There will again be a Watch Night service on December 31.  The sanctuary will be open from 7-8pm with music, scripture, hymns, and prayers folded into a simple, reflective service.  Holy Communion will be offered around the altar around 7:15, 7:30, and 7:45.  Feel free to drop in for 15 minutes or stay for the whole hour.